Motorhome "Alex" (RV)  - Location Greifswald
Rental from March to October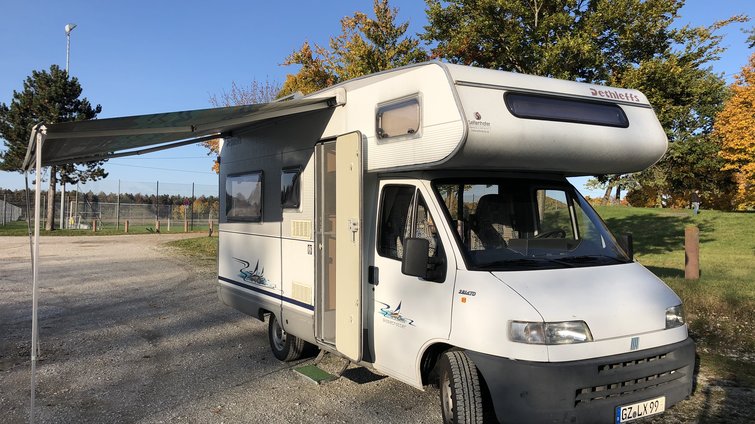 Exterior view with awning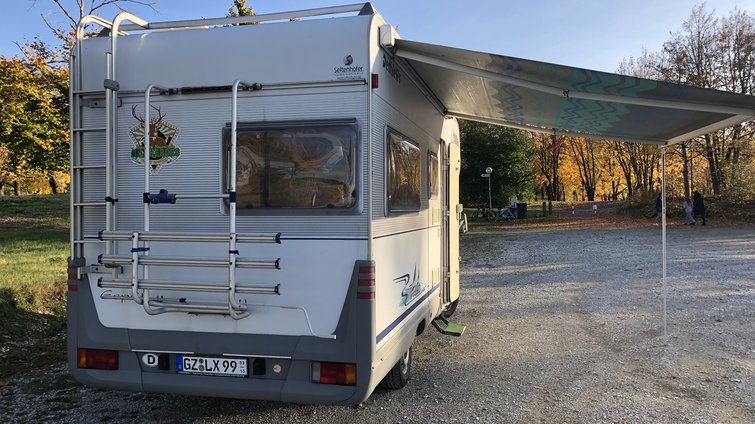 Exterior view with awning and bike rack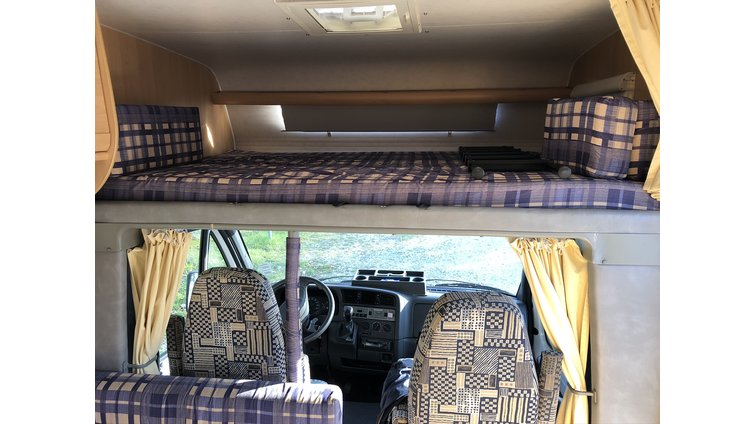 Alkoven
Bathroom
Driver's cab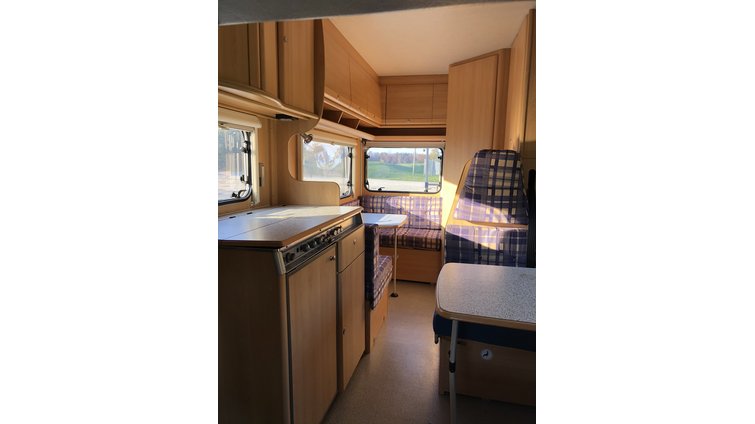 Interior
Interior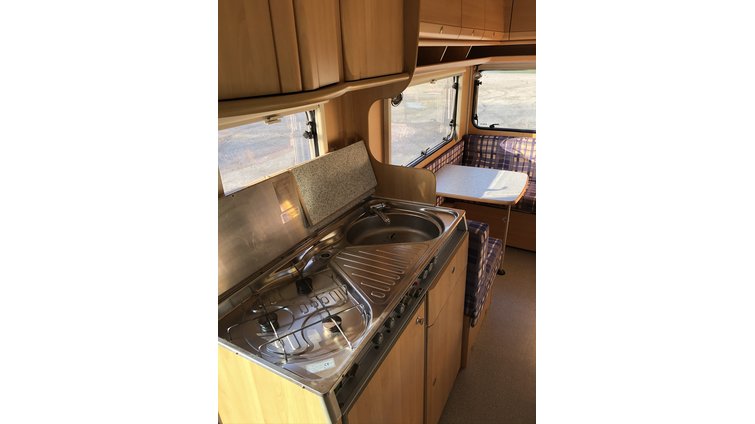 Kitchen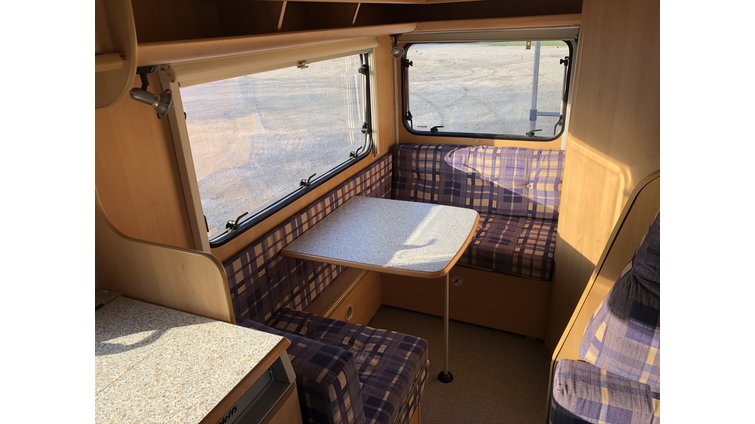 Sitting area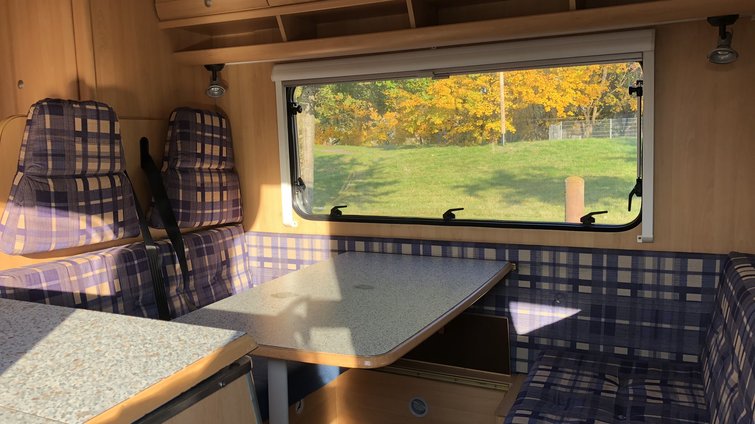 Sitting area / bed
Model Detleffs Fiat Ducato 5250, 2.8 liters, 122 hp, diesel, year 2000.

The motorhome can accommodate a maximum of 4 people.

It consists of:
a large bed in the alcove for 2 persons
a dining area for 4 people, which can be converted into a bed for 2 people
Kitchen with gas stove and refrigerator
Gas heating
2 gas bottles (one always full!)
Bathroom with shower and toilet
Water tank 100 L
Waste water tank 100 L
Bicycle rack for 3 bikes
Awning
Table with 4 chairs
Cutlery, dishes, glasses and cookware for 4 persons
Camping table and 4 camping chairs
Rental start and return is only possible on weekdays! Please allow at least 30-60 minutes for the handover.
Please keep in mind when booking that we cannot compensate for damages caused by the previous tenant.
Costs:
Deposit 500 €
Daily rent 50,00 €
Handing over each 30,00 €
incl. 250 km per day, additional kilometres are charged at EUR 0.20 per kilometre
One of the two gas bottles must be returned full. Otherwise the gas consumption will not be charged.