Schruns
Mountain hut Forschersruh on the Matschwitz/Golm area at 1400m altitude.
Please inform yourself before booking and departure at "NEWS" about the current corona regulations, these are constantly adapted.

The conditions in a mountain hut are slightly different than in the valley. Please be sure to read the information in FORSCHERSRUH DESCRIPTION.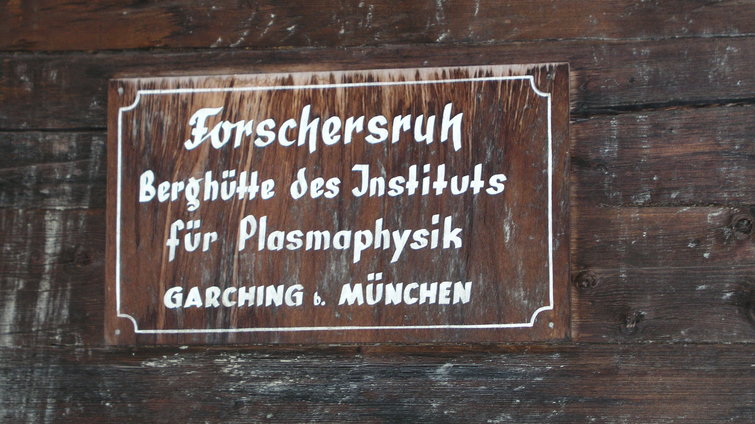 Forschersruh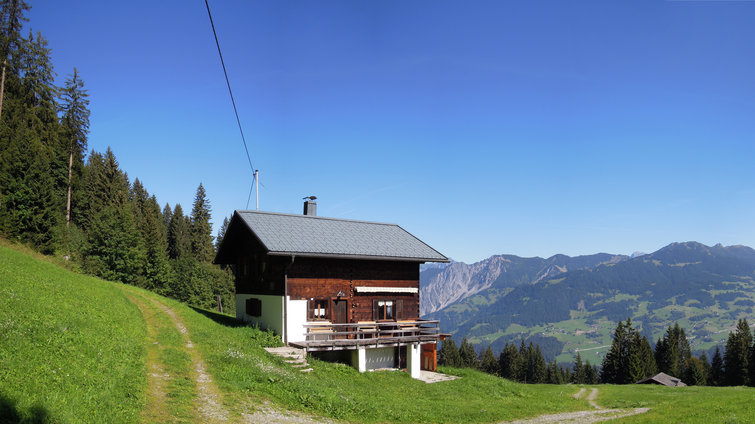 Exterior view
Exterior view south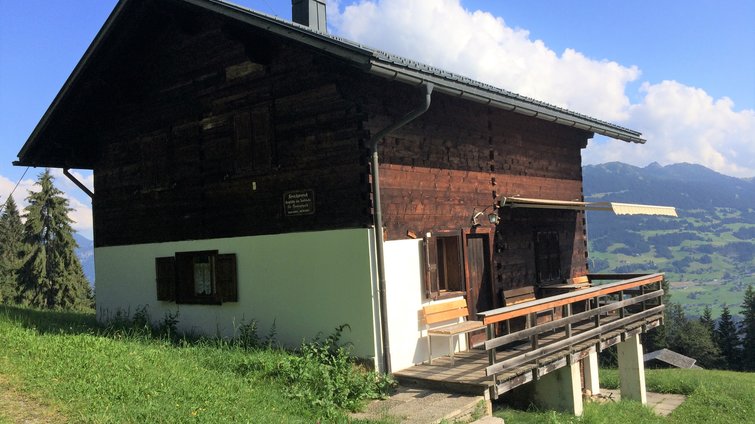 Exterior view west
Exterior view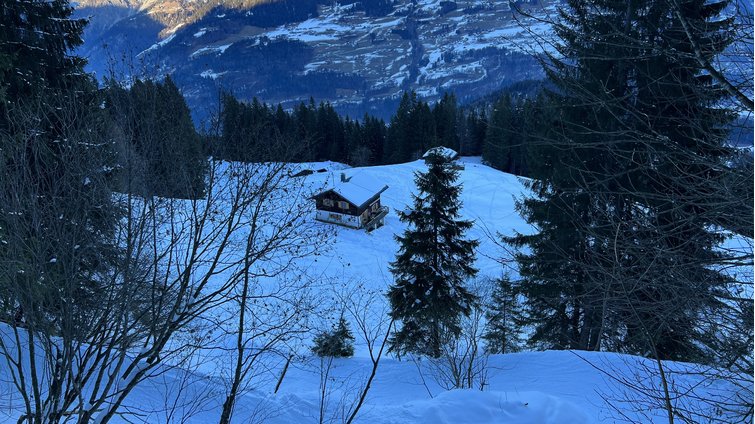 View from above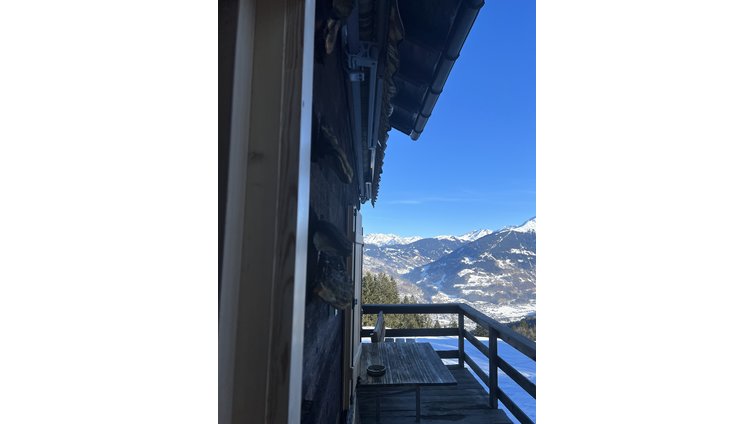 View from the balcony
View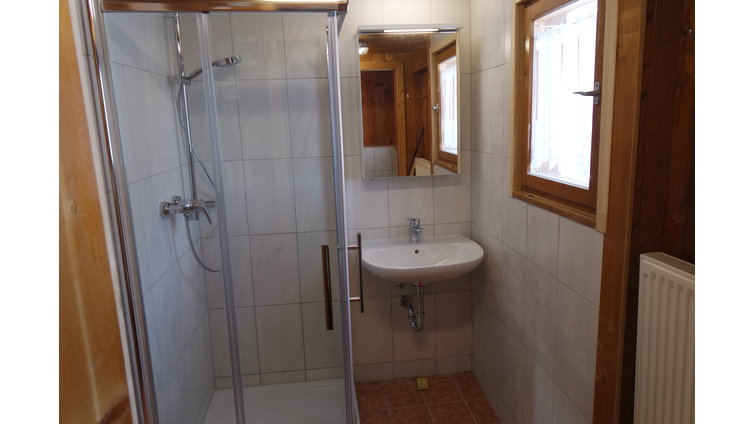 Bathroom ground floor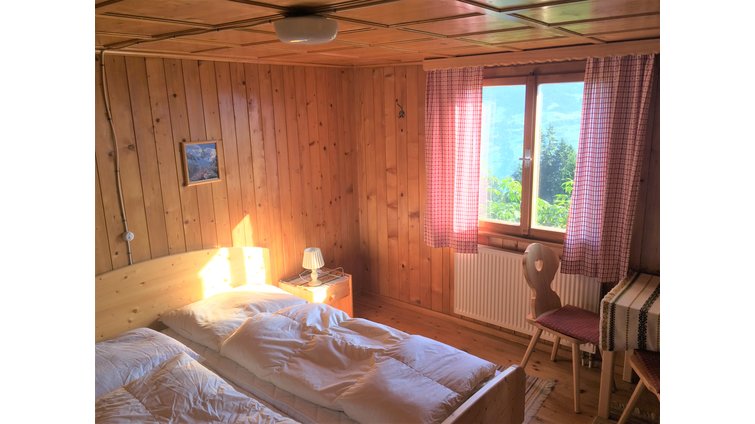 Double room 1 (ground floor)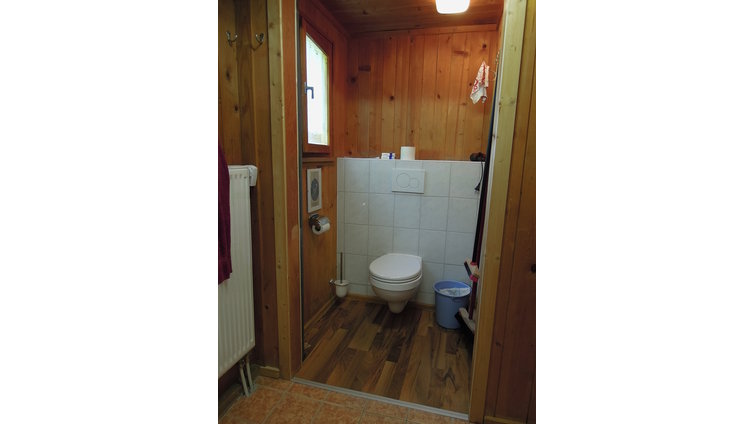 Toilet (ground floor)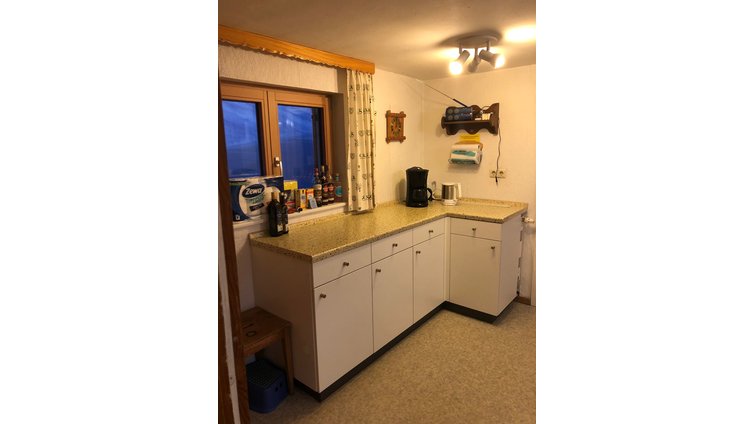 Kitchen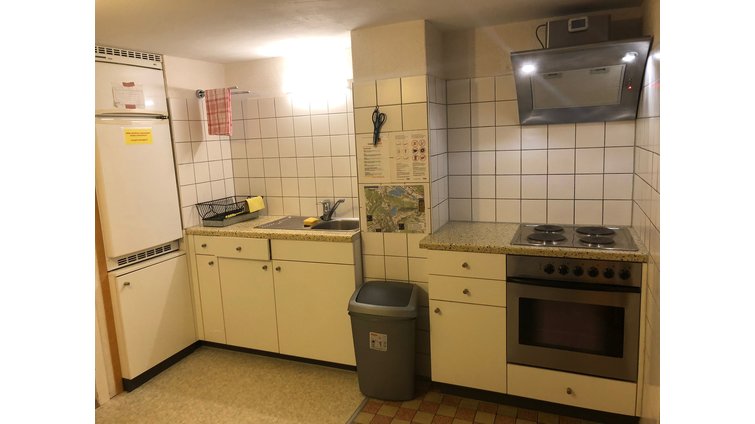 Kitchen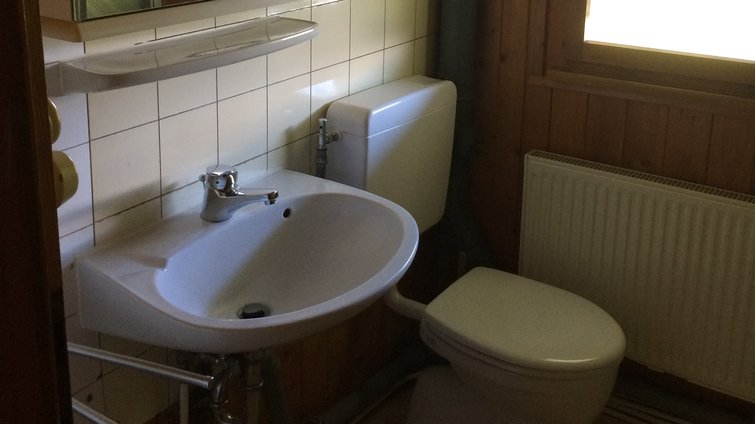 Bathroom (upper floor)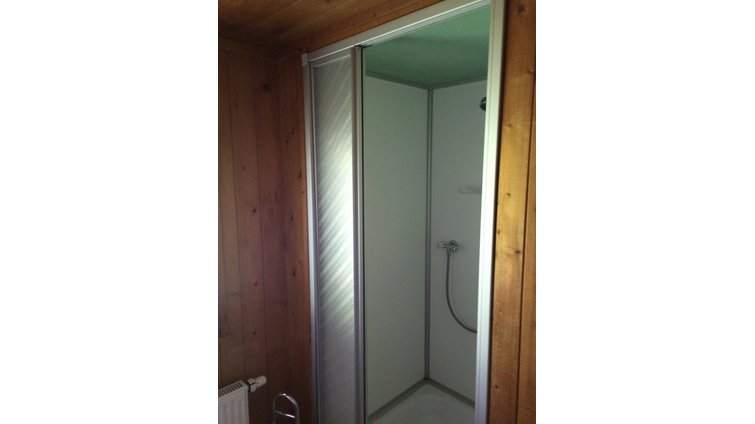 Bathroom (upper floor)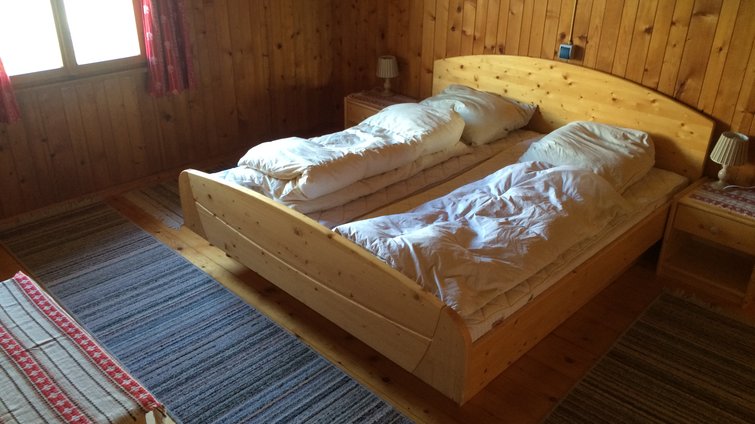 Double room 2 (upper floor)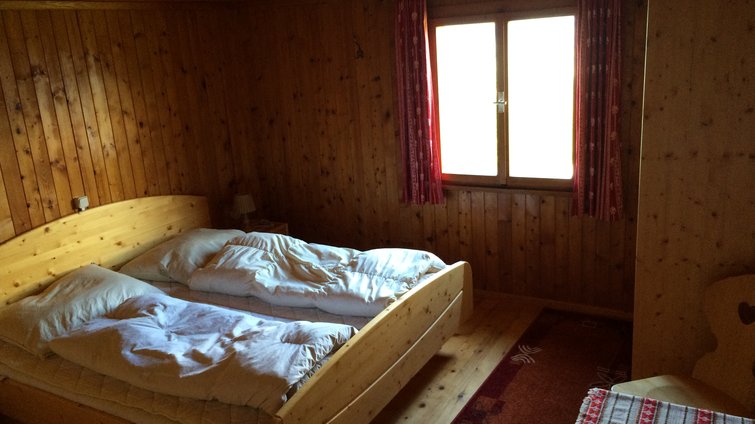 Double room 3 (upper floor)
Single room (upper floor)
Corridor (upper floor)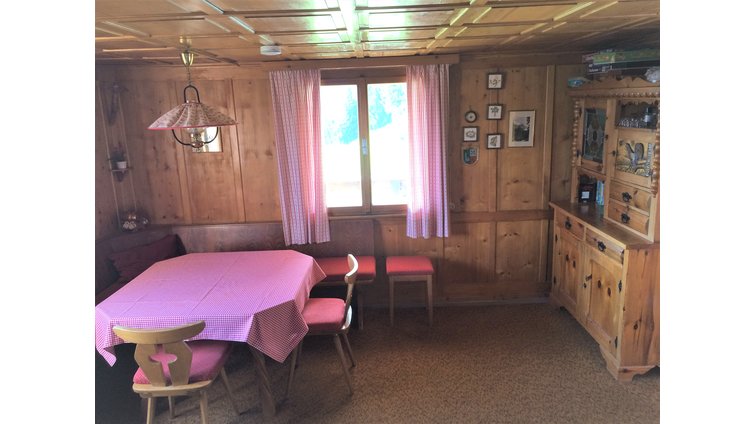 Livingroom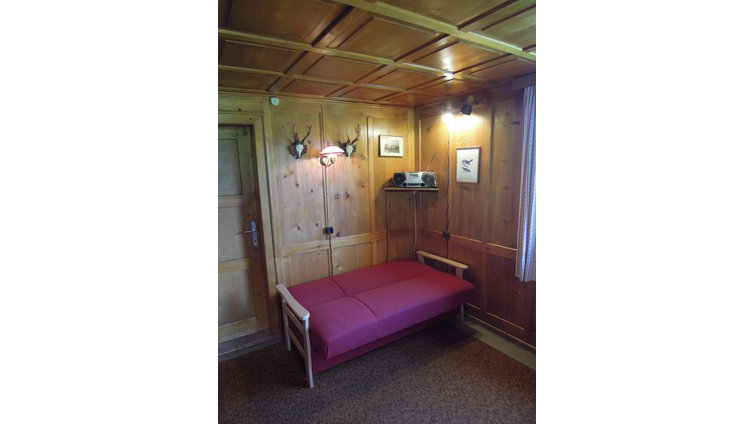 Livingroom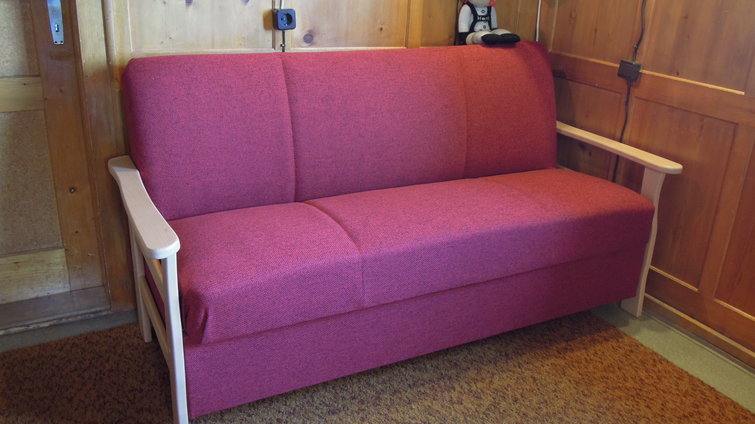 Livingroom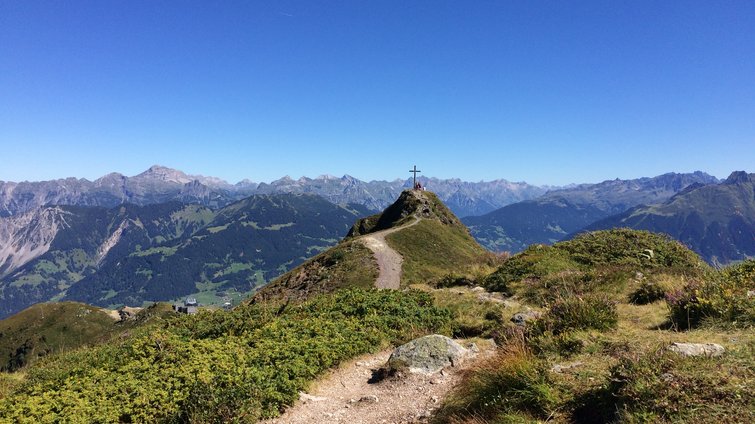 Surroundings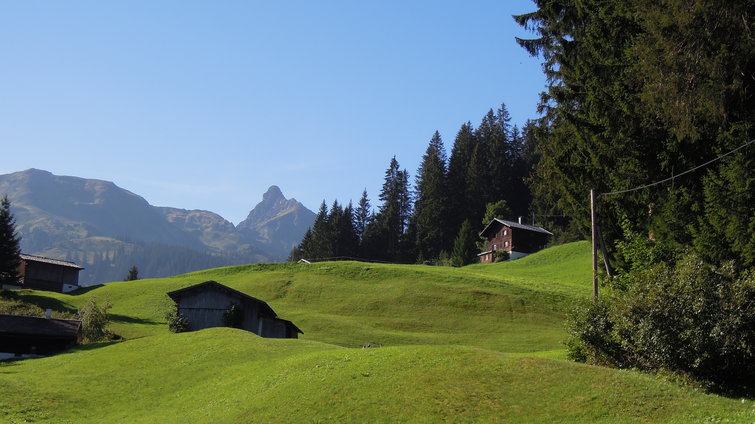 Surroundings
Surroundings

Mountain hut Forschersruh is located at 1,400 m above sea level on the Golm in the beautiful Montafon in Austria. Our mountain hut is leased since the year 1969 by the family Bahl. From Munich you pass Bregenz/Lake Constance and go on towards Bludenz. It takes around around 3 hours to reach the hut.

In winter, the hut can only be reached by gondola during operating hours (approx. 9:00 to 16:00) and then on foot (15 minutes) or by ski. In summer, you drive to the Forschersruh via a gravel road by car (preferably only with four-wheel drive or SUV).

The hut has 4 bedrooms (3 double rooms and one single room), kitchen, cozy parlor and 2 bathrooms (shower/WC).

Please bring your own towels and bed linen.

In winter the hut is super suitable for cozy skiing vacations. In summer you can go on long mountain hikes from here.