IPP Director made member of Acatech
Sibylle Günter was elected as a member of the National Academy of Science and Engineering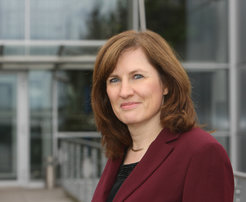 Professor Dr. Sibylle Günter, Scientific Director of Max Planck Institute of Plasma Physics (IPP) in Garching und Greifswald, has been made member of the National Academy of Science and Engineering (Acatech).

Acatech acts as a working academy for supporting policy-makers and society by providing qualified technical evaluations and forward-looking recommendations. Moreover, Acatech is determined to support knowledge transfer between science and industry, and encourage the next generation of engineers.

Sibylle Günter studied physics at Rostock and has been a visiting research scientist in the USA. In 2000 she took up an appointment at IPP as Scientific Fellow of the Max Planck Society, heading the Tokamak Theory Division at IPP till 2011. IPP is conducting research on the physical principles of a fusion power plant, which, like the sun, is to derive energy from fusion of light ions. Since 2011 Sibylle Günter has been apl. Professor at the University of Rostock, and since 2006 Honorary Professor at the technical University of Munich. She was appointed Scientific Director of IPP in 2011. Her Acatech certification will be presented to her at the next member's assembly of the Academy in October 2015.