Technology transfer at IPP
Like all Max Planck Institutes, IPP conducts scientific research freely and independently: All results are subject to publication. Goal is to transfere the know-how gained at IPP into industrial application.



Technology transfer to industry is done in different ways:
direct cooperation with partners in industry
exploitation of patents and licences
An efficient way of transferring know-how gained at IPP for industrial application is the award of study and production contracts for the manufacture of components suitable for power plants: This already allows industrial companies involved in construction of present fusion experiments to acquire the special know-how beyond the state of the art that will be required for building a future power plant. The exchange of information exceeds the specific scope of the particular contract and acts as a fruitful stimulus for further collaboration. Areas particularly concerned are magnetic filed technology, control technology and data processing, high-frequency technology, and high-temperature and high-load materials technology.
The new competences gained allow industrial companies to expand their business areas and enhance their competitiveness.



Technology transfer from fusion research – IPP and industry
The construction of the Wendelstein 7-X fusion device was a great technical and scientific enterprise that required top performance from the industrial partners.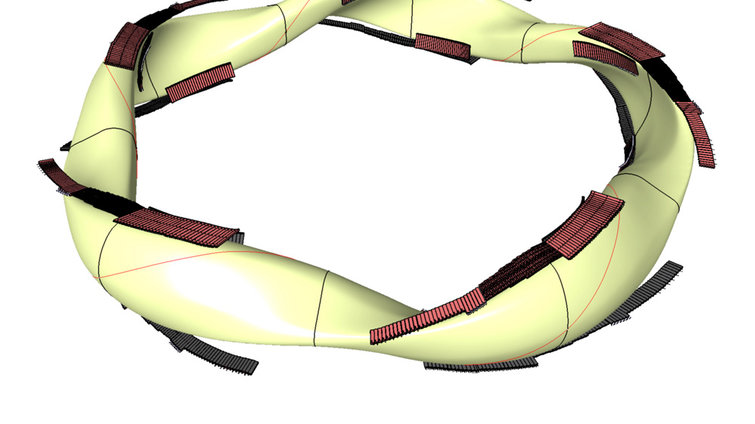 10,000 hot plates in one square metre – that's the staggering heat output that is dissipated by cooled panels in the walls of the plasma vessel. ...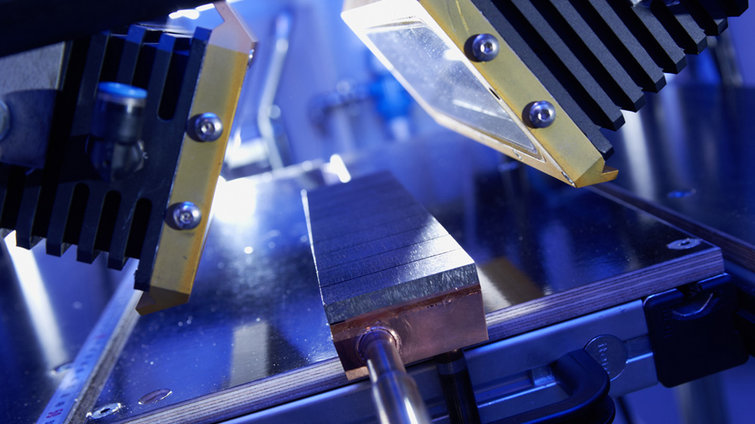 ... The patented procedure used to bond fibre reinforced carbon to metal can also be used in other high-temperature applications. (Photo: Plansee SE)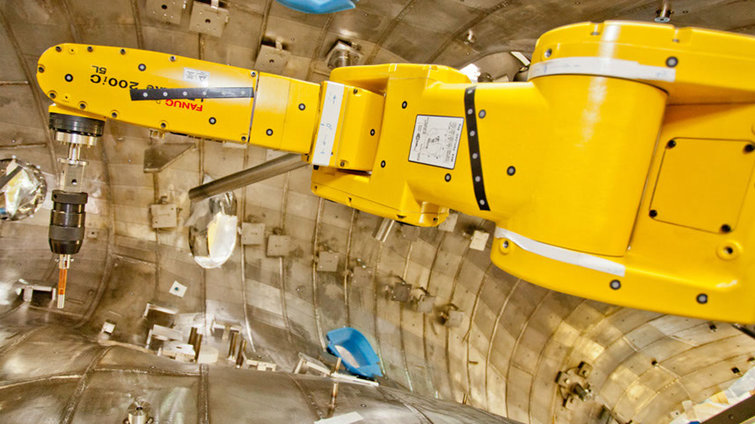 6,000 fixtures and bolts needed to be attached to the plasma vessel. A robot ensured that their positions are accurate – down to 0.5 millimetres.
(Photo: Fanuc Robotics)
This and other mounting devices serve as references for EADS-RST and have already led to further requests for special instruments to the company.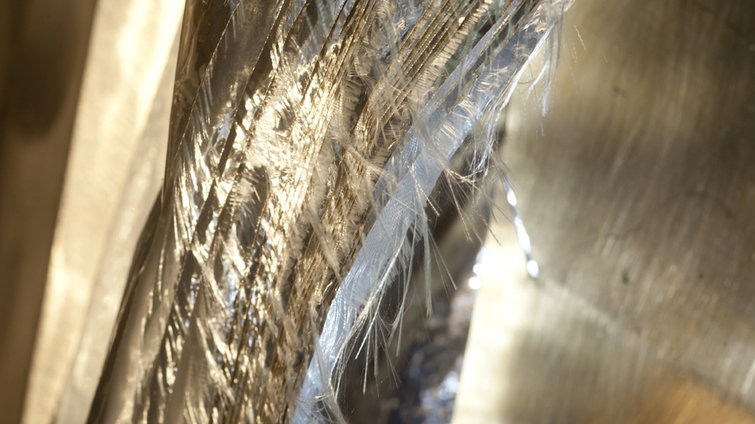 A super insulation and plastic cladding reinforced with glass fibre cover the plasma vessel. Laminated copper lattices conduct the heat.
The patented method opened up a new business segment for the developer MAN D&T – cryotechnology, which will be of benefit to other research facilities.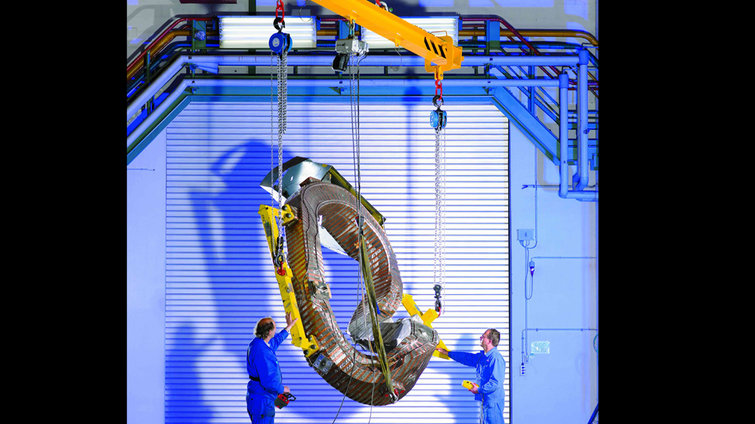 Special tests were developed for the Wendelstein coils. They have become the standard for quality assurance of superconducting magnets.
(Photo: Babcock Noell GmbH)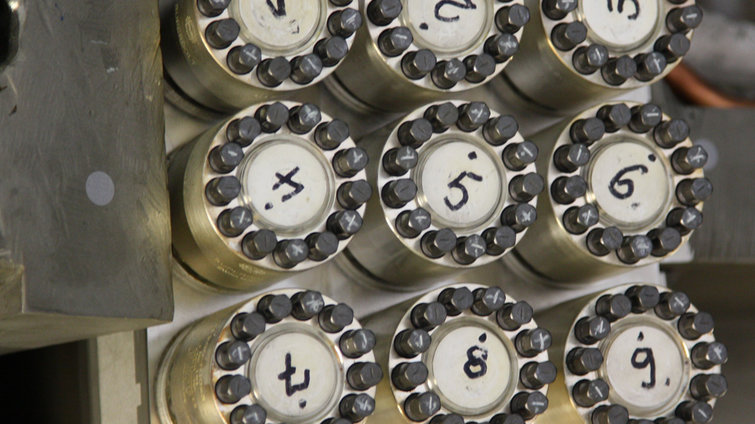 The bolts that fix the magnetic coils in place were given a novel dual solid coat that was developed and made marketable by Nordlock AG.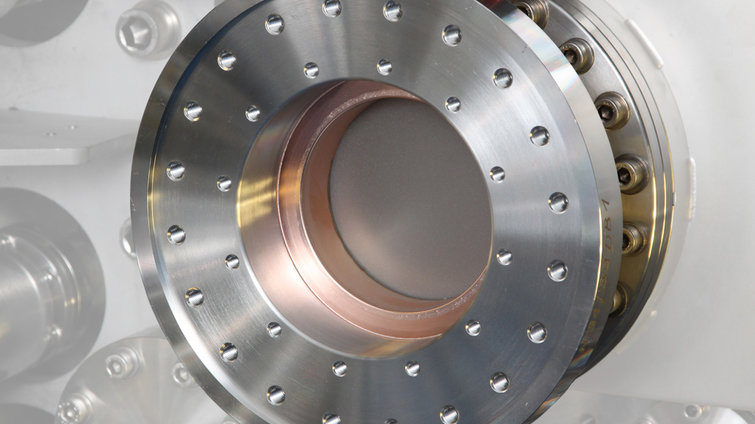 Palm-sized and 2 millimetres thick – the windows made of industrial diamond transmit a thousand times the heat output of a domestic microwave oven.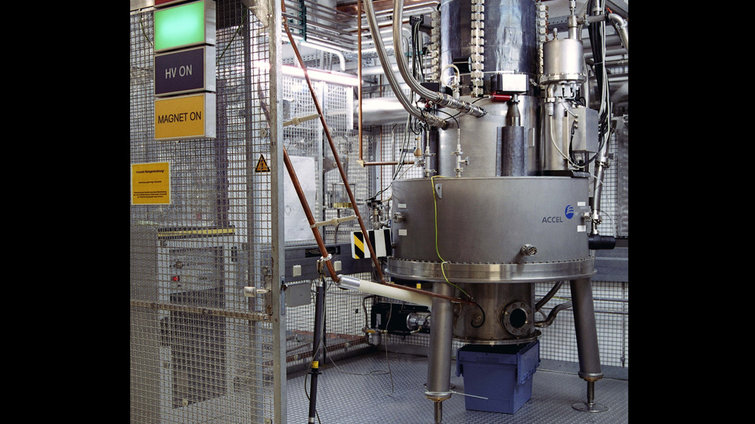 The improvement of microwave transmitters for fusion also reveals new applications in communications technology and materials processing.



Licences available:
Since 1984 IPP's patent department has supervised about 950 domestic and foreign patents. Presently, seven patents are licensed. They are exploited in conjunction with "Max-Planck-Innovation GmbH", a company belonging to the Max Planck Society.


Multiple UHV duct for blanket thermocouples
System synchronisation
Method of attenuating a torsional vibration in a rotating drive shaft
Method of exciting a torsional vibration in a rotating drive shaft
Spacer with extremely low thermal conductivity

Products/technology offered
SIMNRA program for the simulation of backscattering spectra for ion beam analysis