Career Conversation
Accompanying career discussions are an integral part of your work with us.
The annual career conversation is an important element for planning your near term career steps. Whether you know already precisely what you want in terms of career or whether you are still uncertain, in both cases the career conversation will help you to determine your next activities that will support you on your career path.
The career conversation is embedded in a 3-step process: preparation, conversation, career action plan.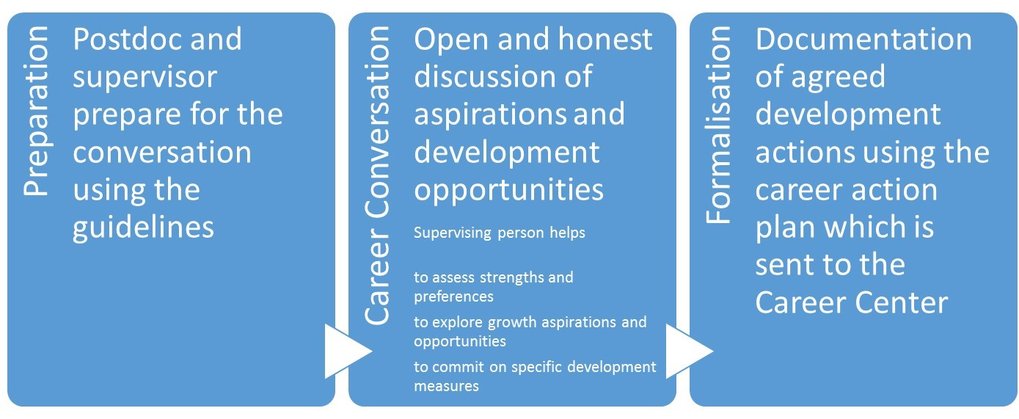 We have formulated guidelines (.pdf) for the career conversations. The guidelines should be read before the conversation by both, the supervisor who leads the conversation and the postdoc.
The career conversation itself is also structured in three parts.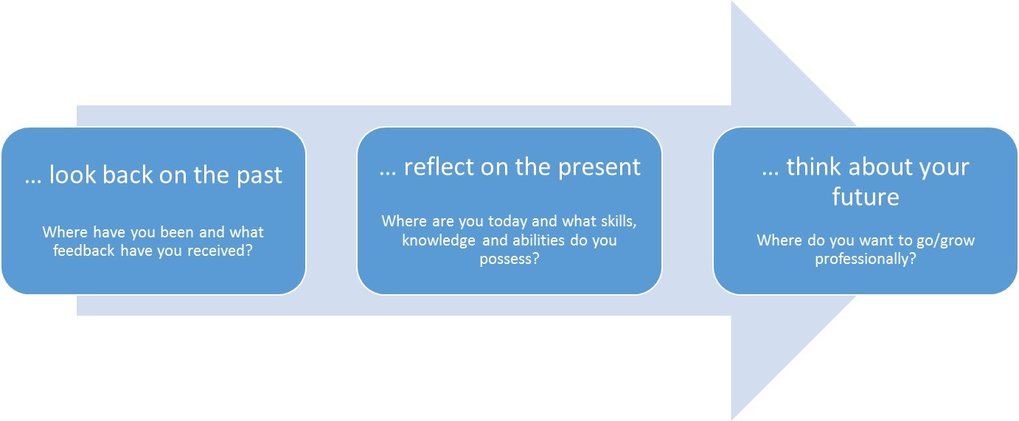 At the end, you should agree with your supervisor on a career action plan. Please write down this career action plan, maybe using the template in the guideline, and send it to careercenter@ipp.mpg.de. We will use your career action plan in a twofold way: 1. we can advise you about relevant professional training and 2. we can plan and organise in-house training with contents that are most relevant for our postdocs.
After the conversation has taken place, we will send you a short questionnaire. Your answers are important to improve the procedure and the offers of the career center for postdocs at IPP.